The first signs of pregnancy usually happen before you miss your period. Oftentimes you start noticing breast tenderness and sometimes growth and also frequent urination. Usually by then you've missed your period, so it's a good idea to go get a pregnancy test.
Early signs of pregnancy vary from woman to woman and even from one pregnancy to the next in the same woman. Here are a few signs many women experience:
A missed, lighter, or shorter menstrual period than usual Breast tenderness or enlargement Nipple sensitivity Frequent urination Feeling unusually tired Nausea and/or vomiting Feeling bloated Cramps Increased or decreased appetite Feeling more emotional than usual
There may be other reasons besides pregnancy that you are experiencing some of the above. If you do not want to be pregnant, do not assume that you are; use birth control until you take the test.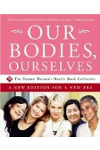 Continue Learning about Early Pregnancy Signs