The Eustachian tube runs from the normally air-filled middle ear to the side and back of the mouth and throat. The throat end of this tube is C-shaped cartilage, which is closed while at rest and then opened by the surrounding muscles. As a child grows, the Eustachian tube changes its relationship to the surrounding muscles, with the result that in the period between 2 and 8 years of age it is difficult to open the tube.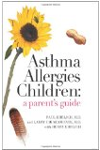 More About this Book
Asthma Allergies Children: A Parent's Guide
Asthma and allergies are at epidemic proportions. It doesn't have to be that way. Two experienced pediatric allergists tell everything a conscientious parent needs to know about these conditions,...
Continue Learning about Ear, Nose and Throat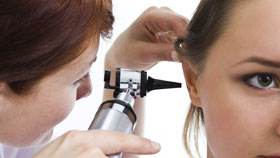 Ear, nose and throat (ENT) problems can impact your life in many ways, affecting your hearing, sleep, breathing, and even your sense of balance. An otolaryngologist, also called a head and neck surgeon, treats these issues, as wel...
l as more serious problems like cancer. Learn more about ear, nose and throat problems from our experts.
More