Protruding ears are one of the most common abnormalities at birth. No statistics are available that fully define the occurrence of this deformity. It would be difficult to figure out, because there is no solid definition of what is normal and what is too much protrusion.

In 1881, the first operation to correct protruding ears was performed in New York City. In 2005, 27,000 otoplasties were performed in the United States, with 40% of the patients being men. Many men have this procedure because their hair doesn't hide their ears in the way women's hair does.

The framework of the ear is made of cartilage, a plastic-like material that can bend to the point of complete folding without breaking. During fetal development the cartilage of the ear folds into its final shape. In babies born with protruding ears, the portion of the ear known as the antihelix is not folded properly.

The ear cartilage of babies is very malleable. Just as we can mold the ears of a dog, it is possible to tape and shape human protruding ears. This molding must be performed within the first three months of life to be effective.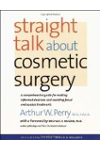 Continue Learning about Ear, Nose and Throat