The hearing system is divided into a peripheral auditory mechanism, which goes from the external ear and ends in the auditory nerve, and the central auditory system, which extends from the auditory nerve to the brain. A disorder of the peripheral system results in a hearing loss, whereas a disorder of the central auditory system interferes with the interpretation of what is heard.
The peripheral system includes the external ear (auricle and ear canal), the tympanic membrane, or eardrum, the middle ear (three small and connected bones: malleus, incus, and stapes), the oval window boundary, and the inner ear (vestibular system and cochlea). The Eustachian tube is a part of the middle ear and runs from the front wall of the middle-ear space down to the back of the throat. The Eustachian tube is usually closed but opens during a swallow or yawn, allowing air to pass between the nose and throat and middle ear to equalize its air pressure with that in the external canal. This is what you do to unpop your ears when the plane goes up and down. When the Eustachian tube is blocked with inflammation or large tonsils, the likelihood of the bacteria causing infection in the middle ear increases.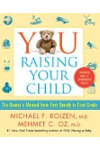 Continue Learning about Ear, Nose and Throat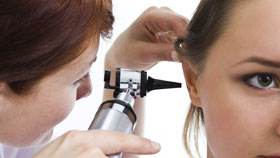 Ear, nose and throat (ENT) problems can impact your life in many ways, affecting your hearing, sleep, breathing, and even your sense of balance. An otolaryngologist, also called a head and neck surgeon, treats these issues, as wel...
l as more serious problems like cancer. Learn more about ear, nose and throat problems from our experts.
More