Noise-cancelling headphones reduce unwanted ambient sounds by means of active noise control. This involves using one or more microphones placed near the ear, and electronic circuitry which uses the microphone signal to generate an "antinoise" signal. When the antinoise signal is produced by the speaker driver in the headphone, destructive interference cancels out the ambient noise as heard within the enclosed volume of the headphone.
In noisy situations—doing yard work with power tools or maybe dinner with the extended family—it's worth using noise cancellation headphones, which emit energy in a frequency that we can't hear. The sound waves they create have the same amplitude but opposite polarity as the original sound; they combine with the external wave and effectively cancel it out so there's no sound at all.

Models available in stores typically cancel lower-frequency noises, while the ear cups themselves protect you from high-frequency noises. (By the way, there's no evidence to suggest that these devices cause any damage of their own.) If you are exposed to loud noises that come and go—sirens, trucks, traffic—cover your ears. And bring earplugs to weddings and bar mitzvahs.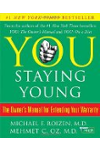 Continue Learning about Ear, Nose and Throat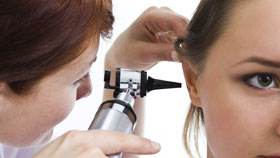 Ear, nose and throat (ENT) problems can impact your life in many ways, affecting your hearing, sleep, breathing, and even your sense of balance. An otolaryngologist, also called a head and neck surgeon, treats these issues, as wel...
l as more serious problems like cancer. Learn more about ear, nose and throat problems from our experts.
More