When sound waves travel down the ear canal, they strike the eardrum (what your pediatrician is looking at to see if there is an ear infection), which vibrates and sets the small bones in the middle ear into motion. The middle-ear bones, through a lever system, amplify the incoming sound pressure by thirty decibels. The cochlea houses the actual end organ of hearing, the organ of Corti, which consists of multiple rows of delicate hair cells that are the receptors for the auditory nerve. The organ of Corti converts the mechanical energy arriving from the middle ear into electrical energy. The hair cells release neurotransmitters that generate impulses that go up the auditory pathway to the brain. Also, when stimulated, the outer hair cells produce very soft sounds called otoacoustic emissions (OAEs), which are used for newborn hearing screening.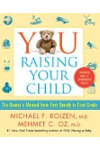 Continue Learning about Ear, Nose and Throat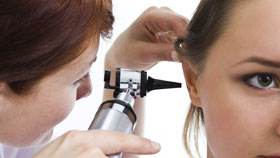 Ear, nose and throat (ENT) problems can impact your life in many ways, affecting your hearing, sleep, breathing, and even your sense of balance. An otolaryngologist, also called a head and neck surgeon, treats these issues, as wel...
l as more serious problems like cancer. Learn more about ear, nose and throat problems from our experts.
More