From the very beginning, you want to make the world of words and voice and sound and music available to your baby. Chatting to your child about what is going on around her, using statements ("It sounds like someone is at the front door!") and rhetorical questions ("Do you think it is Grandma?"), is extremely important. The first words that children say, they have heard thousands of times. Kids who live in a language-rich environment have bigger vocabularies and consequently higher intellectual function than those in a language-poor home. Reading to your child should be as natural as breathing and a daily activity or habit just like brushing your teeth. It should continue far beyond the time that he can read for himself, as you're able to read at a higher level and share the ideas and thoughts. In these early years, when boys and girls cannot sort out TV voices and household voices, the background noise of TV, CDs, and radio should be kept to a minimum. The natural sounds of a household and life should be available to them.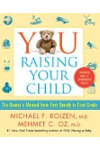 Continue Learning about Ear, Nose and Throat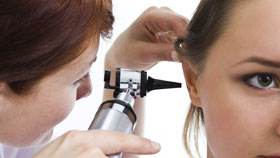 Ear, nose and throat (ENT) problems can impact your life in many ways, affecting your hearing, sleep, breathing, and even your sense of balance. An otolaryngologist, also called a head and neck surgeon, treats these issues, as wel...
l as more serious problems like cancer. Learn more about ear, nose and throat problems from our experts.
More