People do not really need tonsils. Tonsils (palatine tonsils) are collections of tissue in the throat that have a lot of immune cells. Although tonsils have immune cells that help us fight infection, they are prone to getting too large and becoming chronically or recurrently infected. When this happens, someone may have frequent sore throats or throat infections, such as strep throat. Often, these patients may do better if they have their tonsils removed. After removal of tonsils, people usually do well and don't have an increased risk of infection. Most people, however, will not be bothered by their tonsils and therefore would not take the risk that surgery poses to remove them.
Continue Learning about Ear, Nose and Throat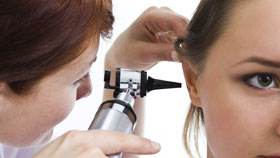 Ear, nose and throat (ENT) problems can impact your life in many ways, affecting your hearing, sleep, breathing, and even your sense of balance. An otolaryngologist, also called a head and neck surgeon, treats these issues, as wel...
l as more serious problems like cancer. Learn more about ear, nose and throat problems from our experts.
More