There are several causes of scratchy throat, such as postnasal drainage, allergies, the common cold, and acid reflux. Treating the cause will generally help the symptom of scratchy throat. Some of the home remedies that you could employ are gurgling with salt water, drinking honey with tea, using a humidifier, and avoiding triggers if you know you have allergies.
Scratchy throats are often a sign that one has allergies. In this video, Dr. Oz reveals a helpful tip for one to easily get rid of a scratchy throat.





Continue Learning about Ear, Nose and Throat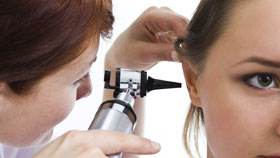 Ear, nose and throat (ENT) problems can impact your life in many ways, affecting your hearing, sleep, breathing, and even your sense of balance. An otolaryngologist, also called a head and neck surgeon, treats these issues, as wel...
l as more serious problems like cancer. Learn more about ear, nose and throat problems from our experts.
More