The human voice is very powerful, but enough to shatter glass? Find out as Dr. Oz and scientist Bill Nye conduct an experiment pitting the human voice against a wine glass in this video.





Continue Learning about Ear, Nose and Throat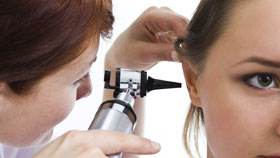 Ear, nose and throat (ENT) problems can impact your life in many ways, affecting your hearing, sleep, breathing, and even your sense of balance. An otolaryngologist, also called a head and neck surgeon, treats these issues, as wel...
l as more serious problems like cancer. Learn more about ear, nose and throat problems from our experts.
More