If your baby has had a cold for several days and now has a fever, is fussy, is waking up at night, or is eating and drinking less, it's a good idea to have his ears checked. Even if he has had an ear infection before or was in yesterday for a cold, the ears need to be checked again. Ears can become infected overnight, so an ear examination can really change in one day. Examining the ears is important because it helps doctors determine if an antibiotic is needed and if so, which antibiotic to use.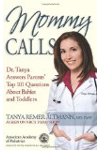 Continue Learning about Ear Disorders

Your ear is a complex organ composed of the outer, middle and inner ear (as well as fluid). Any disorder involving your ear -- ear infections, tinnitus, Meniere's disease -- can affect either your hearing or your balance. Treatmen...
t options for ear disorders vary based on the type of disorder you have.
More