A doc will often prescribe antibiotics for an earache, though many earaches are actually caused by a virus. And recent research suggests that taking antibiotics to treat an ear infection is associated with a higher likelihood of a recurrence. Ear infections, if viral, usually go away by themselves in three to five days. In the interim, you can give eardrops for the pain.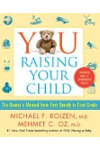 Continue Learning about Ear Disorders

Your ear is a complex organ composed of the outer, middle and inner ear (as well as fluid). Any disorder involving your ear -- ear infections, tinnitus, Meniere's disease -- can affect either your hearing or your balance. Treatmen...
t options for ear disorders vary based on the type of disorder you have.
More