A good way to treat swimmer's ear is to use homemade drops made of half-and-half alcohol and vinegar. (Yes, rubbing alcohol and generic cooking white vinegar.) You can also buy drops, and the little over-the-counter bottle is convenient. You can buy the bottle, pour out the contents, and replace it with your home remedy. You may want to set the drops outside so they will warm up a bit before you put them in your ears. They won't be cold and irritating.

This mix will work both for prevention and for treatment. Nine times out of ten, this will be all you will need. The vinegar kills the fungus, and the alcohol dries up any moisture that remains.
If you are an ear-wax-builder-upper, you may need to flush your ears periodically (such as once per month) using an infant bulb syringe and lukewarm tap water, to remove packed in ear wax prior to putting in the home brew drops.
Swimmer's ear is an infection of the ear canal. Doctors call it external otitis.

Swimmer's ear can be caused by bacteria or fungi. It is called swimmer's ear because it is associated with frequent swimming. Long and frequent exposure to water makes the skin of the ear canal more susceptible to infection. Warm and humid conditions can do the same thing. That's why swimmer's ear is most common in the summer.

Sometimes swimmer's ear can be treated by clearing the ear canal of debris and keeping it dry. However, doctors usually prescribe ear drops to promote quicker healing. The most commonly used drops combine medications to fight the infection and calm the inflammation. Many products combine an antibiotic with hydrocortisone. There are all equally effective.

Drops are placed in the ear canal three or four times per day for about five days.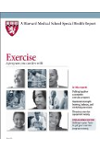 Continue Learning about Ear Disorders