Can an allergic reaction cause ear infections?
The allergic reaction causes blockage of the eustachian tube by two mechanisms: inflammatory swelling of the mucous membranes lining the tube, and inflammatory swelling of the nose, causing what is known as the Toynbee phenomenon (swallowing when both mouth and nose are closed, forcing air and secretions into the middle ear). In chronic ear infections, an allergy should always be considered as a possible cause, and any offending allergen should be identified and avoided. If that goal is achieved, the results are fabulous. For example, in one large study of children with chronic ear infections, after 12 months 92 percent improved when their allergies were identified and dealt with. In another study, the success rate was 78 percent. In contrast, the typical response with conventional medical treatment - antibiotics or surgical methods, including ear tubes and the removal of the tonsils and adenoids - is only about 50 percent.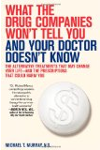 Continue Learning about Ear Disorders
Your ear is a complex organ composed of the outer, middle and inner ear (as well as fluid). Any disorder involving your ear -- ear infections, tinnitus, Meniere's disease -- can affect either your hearing or your balance. Treatmen...
t options for ear disorders vary based on the type of disorder you have.
More