The testing and review process in place for U.S. Food and Drug Administration (FDA)-approved prescription medicines is designed to test for safety and effectiveness and to determine whether the medication will help the person who takes it with the fewest possible side effects.

The process checks that manufacturing is reliable and uniform and that pills or capsules are made to a precise standard. Without this type of safety check, a given pill or capsule can have no active ingredient in it at all. Or, there can be too much of an active ingredient, which could cause harmful side effects. The FDA checks that the side effects of a medication are studied and described so that it is not taken with something else that is not compatible, and this information must be included when the product is advertised and sold. Although the FDA process is not foolproof, it is rigorous.
There are three phases to a Food and Drug Administration (FDA) trial:
Phase One: You have to prove that the drug is not lethal.
Phase Two: You prove it is effective for the indicated condition.
Phase Three: You pay doctors to administer it to 5,000 or 10,000 patients to ascertain wider effectiveness and side effects. After phase three, if the benefits outweigh the problems by a convincing degree, you can release it.
Yet, even after phase three, a drug must prove itself. Side effects that never showed up in clinical trials will show up in practice, even some that we might call "false negatives." For example, there was a good drug called Seldane that was potentially lethal in some when used in combination with certain other medications. This effect never showed up in controlled trials because trials involve comprehensive medical history, including other drugs, so certain combinations were disallowed. In practice, this precaution isn't usually taken. So we lost an effective drug because of insufficiently conscientious medical practice.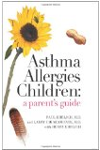 More About this Book
Asthma Allergies Children: A Parent's Guide
Asthma and allergies are at epidemic proportions. It doesn't have to be that way. Two experienced pediatric allergists tell everything a conscientious parent needs to know about these conditions,...
Continue Learning about Drug Safety