Protecting your child from drinking and substance abuse involves many different factors, some of which you can control. Start by making sure your child knows your beliefs on drinking and drugs and why you hold those beliefs. In addition, recent studies have shown that having dinner together as a family reduces both drinking and drug usage in teenagers. If life is too busy to coordinate dinners, try having breakfast together. Time spent in healthy family activities will help them stay away from drugs and alcohol.
Make no mistake: You must protect your teen from drinking and substance abuse which are both serious health problems with devastating consequences.
Here are research-based tips to turn this troubling trend around:
Get savvy. Please don't use a "Not my kid" kind of attitude. Forget the "He's too young" or "Not my daughter!" attitude as well. Teen drinking and substance abuse is a growing problem that we simply can't ignore. Kids are taking their first drink at younger ages. Drinking amongst the girl scene is also increasing. We all need to take a reality check.
Set clear rules against drinking and drugs. Feel free to be puritanical and strict. Consistently enforcing those rules and monitoring your kid's behavior all help reduce the likelihood of underage drinking. A study of over 1000 teens found that kids with "hands on" parents who establish clear behavior expectations, monitor their comings and goings, and aren't afraid to says no are four times less likely to engage in risky behaviors like drinking. Be a parent, not a pal.
Start those talks earlier and talk often. You must talk to your child about drinking and the earlier the better. Before age nine, kids usually perceive alcohol negatively and see drinking as "bad" with negative consequences. By around the age of thirteen a kids' view of alcohol changes, and become more positive and harder to change. Some kids are experimenting with drinking as young as ten or eleven. It's never too early to start this talk, so don't put it off.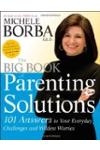 Treatment for children and adolescents often focuses on those with addiction, their families, and possibly their teachers and classmates. That's partly because close familial bonds and other social support systems have been shown to protect young people from addiction. Research shows that children who do not have substance abuse problems often also lack certain risk factors, such as inadequate parenting or susceptible temperaments. But other protective factors are particularly important as well.

One study reported that adolescents from families with alcohol problems were less likely to use alcohol or drugs if they felt a sense of control over their environments, had good coping skills, and had highly organized families. Other researchers have found that preserving family rituals, such as keeping established daily routines and celebrating holidays, also can make a difference.

Continue Learning about Drug, Alcohol, Tobacco Use In Teens