Though people with Down syndrome are at an increased risk for certain medical conditions, advances in healthcare and treatment of these conditions have allowed for most individuals with Down syndrome to lead healthy lives. People with Down syndrome attend school and work, participate in decisions that affect them, have meaningful relationships, vote and contribute to society in many wonderful ways.

Quality educational programs, a stimulating home environment, good healthcare and positive support from family, friends and the community enable people with Down syndrome to lead fulfilling and productive lives.

This content originally appeared on the National Down Syndrome Society website.
Many people who have Down syndrome live with their families, are educated in mainstream classrooms, and hold various jobs as adults. Most people with Down have IQs in the mid to moderate range of retardation, but Down kids can be educated and researchers are still discovering the full potential of people with Down syndrome.
From The Smart Parent's Guide: Getting Your Kids Through Checkups, Illnesses, and Accidents by Jennifer Trachtenberg.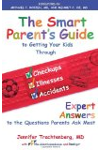 Continue Learning about Down Syndrome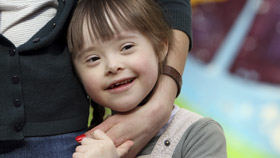 Down syndrome, or trisomy 21, is caused by the presence of a third copy of chromosome 21. The risk for Down syndrome is higher in babies of mothers older than 35, who are more likely to have abnormal eggs that may lead to the cond...
ition. Common symptoms include problems in growth, hearing, vision and immunity, along with problems of the thyroid, heart, muscles and nerves. The severity of these symptoms varies from person to person.
More