Since Down syndrome is a genetic disorder, there is no cure for it. Yet, there may be a number of ways to treat or augment some of its related conditions. For instance, often the possible heart defects can be corrected by surgery, the hypothyroidism can be treated with synthetic hormones, and the hearing and vision problems can be improved with corrective devices. Children with Down syndrome may take part in early intervention therapy (including speech, occupational, and physical) to help lessen language, cognitive, and motor delays.
There is no one "treatment" for Down syndrome. In fact, there's no treatment that will eliminate the extra copy of chromosome 21.

The best overall treatment is a generous dose of good parenting and an environment that supports success. This includes paying good attention to overall health (and the concerns that are specific to people with Down syndrome). One of my favorite sites for understandable information about overall health is www.ds-health.com. The information is good.

Another very important part of the "treatment" for Down syndrome is leading a healthy, person-centered life. One that supports the person to reach their potential. Something we want for all our children.
For basic information on promoting healthy lifestyles, check out my book, The Down Syndrome Nutrition Handbook: A Guide to Healthy Lifestyles and visit my website: www.DownSyndromeNutrition.com

Supporting families and individuals with Down syndrome to create quality lives with quality health in a connected community is one of my passions.
There is no specific medical treatment for Down syndrome, but there are many educational and support systems for families with Down syndrome children. The National Down Syndrome Congress offers information and support for families coping with this disease. Also, keep in mind that children with Down syndrome may require additional medical attention as they are more susceptible to other health issues such as ear and sinus infections, constipation, heart problems, joint problems, and vision and hearing problems.
From Good Kids, Bad Habits: The RealAge Guide to Raising Healthy Children by Jennifer Trachtenberg.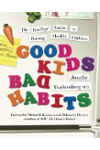 There is no one treatment for Down syndrome. Instead there are different options to treat the multiple complications that may arise with Down syndrome. Some one with Down syndrome will likely be treated by a team of specialists and undergo therapies such as PT, OT, social and speech therapy. Along with this Down syndrome can cause cardiac abnormalities, digestive track problems, or vision/hearing problems. These would all be managed on an individual basis with medications, surgeries, or special diets. The different treatment options are patient specific and will vary for each person.
Continue Learning about Down Syndrome