Diverticulosis of the colon is a very common condition that occurs when small outpouchings, called diverticula, form in the colon wall. Diverticulosis becomes more common with age, and as many as 50 percent of Americans over the age of 60 have the condition. Most people with diverticulosis are unaware that they have it, unless they develop a complication of either inflammation (diverticulitis) or rectal bleeding. Since diverticulosis and irritable bowel syndrome (IBS) are both common conditions, it is common for them to occur together.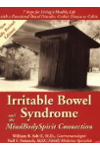 Continue Learning about Diverticulitis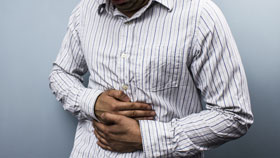 Diverticulitis occurs when diverticula (small, bulging pouches in the digestive tract) become infected or inflamed. Some signs of diverticulitis include severe pain, bloating that persists for weeks, constipation and blood in your ...
stool. Treatment includes changes in diet, antibiotics and surgery.
More