Once colon pockets have developed in the colon there is no guaranteed way to prevent rare future complications from occurring. However, increasing dietary fiber and taking a fiber supplement is the best way to help reduce the likelihood of future problems.

In those patients who are having repeated cases of diverticulitis or bleeding, surgery to remove the affected part of the colon is usually recommended.
Continue Learning about Diverticulitis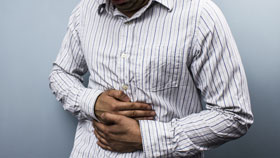 Diverticulitis occurs when diverticula (small, bulging pouches in the digestive tract) become infected or inflamed. Some signs of diverticulitis include severe pain, bloating that persists for weeks, constipation and blood in your ...
stool. Treatment includes changes in diet, antibiotics and surgery.
More