The body does not digest and absorb all of the carbohydrates (sugar, starches, and fiber) that many vegetables contain. These undigested carbohydrates eventually move into the large intestine (the last part of your digestive tract). In the large intestine, harmless bacteria break down the undigested food. This breakdown of carbohydrates by bacteria produces hydrogen gas, carbon dioxide, and sometimes methane gas. Legumes and green vegetables contain large amounts of these carbohydrates (especially fiber) that is not easily absorbed by the digestive tract, which leads to higher amounts of gas production in the large intestine.

Continue Learning about Digestive Health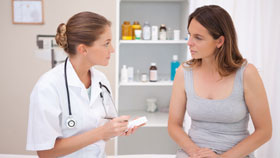 The digestive system includes all parts of the body that process food and expel waste, from your mouth to the end of your digestive tract. Diseases of the gastrointestinal tract prevent your body from effectively using the food yo...
u eat. Learn more about digestive health from our experts.
More