Beans, like grains, have phytic acid (an anti-nutrient) along with other powerful enzyme inhibitors or anti-nutrients in their skins. These prevent the absorption of minerals and make digestion of beans very difficult. It's these enzyme inhibitors and some hard-to-digest sugars that are responsible for the gas beans are notorious for creating. The solution is long periods of soaking and thorough cooking.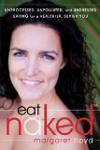 Throughout history, certain foods have been notorious for producing gas. Beans are the most obvious example. Beans contain the complex carbohydrates stachyose and raffinose, which the intestine can't absorb but the bacteria in the colon love. The problem is most serious in people who have been eating a low-fiber diet and switch to a diet rich in beans and other high-fiber foods. Their digestive tracts don't have enough of the enzymes needed to digest bean sugars, which now pass undigested into the lower intestine, where the bacteria metabolize them and generate gas. If people eat beans on a regular basis, the problem usually lessens as the body begins to produce the enzymes it needs.
Continue Learning about Digestive Health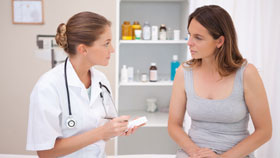 The digestive system includes all parts of the body that process food and expel waste, from your mouth to the end of your digestive tract. Diseases of the gastrointestinal tract prevent your body from effectively using the food yo...
u eat. Learn more about digestive health from our experts.
More