In this video, Basem Alkurdi, MD from Largo Medical Center explains why a transplanted liver could be rejected by the body.
Your body may reject a new liver if the immune system views the tissue as an intruder. In this video, Preston Foster, MD of Methodist Specialty and Transplant Hospital explains more about by your body might right against the new organ.
Your body will recognize your new liver as foreign and develop immune cells, called lymphocytes, to attack it. This is called rejection, and many recipients will experience some degree of rejection after transplantation. Rejection as a cause of graft loss is extremely uncommon; however, when it happens it is usually easily reversed with medications. The first rejection commonly occurs within three months after the operation. You are monitored closely during this time so the warning signs of rejection can be spotted early and steps taken to control it.

A biopsy of the liver is usually necessary to diagnose the extent of the rejection taking place, and to rule out any other problems. Biopsy results will help determine which anti-rejection therapy would be best for you.
Continue Learning about Digestive Health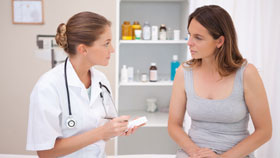 The digestive system includes all parts of the body that process food and expel waste, from your mouth to the end of your digestive tract. Diseases of the gastrointestinal tract prevent your body from effectively using the food yo...
u eat. Learn more about digestive health from our experts.
More