Digestive wellness isn't something you achieve and then can forget about, quickly reverting back to your old habits. People will say, "So I've been avoiding refined flour products and coffee for three months and feel great; can I have it again, now?" The answer is maybe yes, and you can choose to test the waters to see if you can go back to having something you gave up. However, keep a few things in mind. For most of us, digestive problems didn't develop in just three months -- likely they were years in the making (remember your college eating/drinking plan, or after school outings in junior high?). And while giving something up for forever seems dramatic, equally dramatic is the idea that having something means that you have it every day.

When we remove different items as part of therapeutic treatment we are doing so for two reasons: to reduce known irritants and to identify potential intolerances. The latter may never come back into your eating regimen but the former may make their way back -- infrequently -- once your system is no longer in its irritated state. That said, let's go back to the initial sentence: " . . . and feel great." Why is it that if you feel great, now is the time when you want to make changes or revert back? How great does great feel? Perhaps you don't even need to try an old food source. Maybe it's about trying something new. Instead of the coffee, maybe you try coconut water or herbal tea. Or instead of pasta you try quinoa, kamut, or millet -- if these were good enough to make strong bodies of the Greeks, Chinese, and Aztecs, perhaps they will do the same for you, too.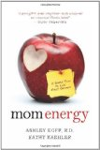 More About this Book
Mom Energy: A Simple Plan to Live Fully Charged
       From celebrated dietitian Ashley Koff and fitness trainer to the stars Kathy Kaehler comes Mom Energy, an exciting new way for moms to tap into their own natural and renewable sources of...
Continue Learning about Digestive Health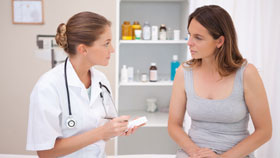 The digestive system includes all parts of the body that process food and expel waste, from your mouth to the end of your digestive tract. Diseases of the gastrointestinal tract prevent your body from effectively using the food yo...
u eat. Learn more about digestive health from our experts.
More