If the vomit becomes projectile (shoots a few feet across the room), is forceful, happens more than a few times, or occurs after 2 or more feedings in a row, that's a good reason to call the pediatrician. In addition, if the vomit contains any bright red blood or dark brown "coffee ground" material or you have any questions or concerns, call your pediatrician immediately or go to the emergency department.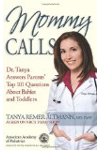 Call your child's doctor right away if your child has one or more of the following:
He does not smile or play for even a few minutes every 4 hours.
If your child has problems keeping any fluids down, or vomits more
than 8 times in less than 8 hours.
- For babies less than 6 months old – if his vomiting is not better in 12
hours.
- For babies over 6 months old and children – if his vomiting is not
better in 24 hours.
His vomit has blood in it or looks like "coffee grounds."
You see signs of dehydration (drying out):
- No urine in six hours in a baby younger than 12 months old
- No urine in more than eight hours in a child older than 12 months
old
- No tears when crying
- Sunken eyes
- Dry lips and mouth
He seems to be breathing hard or fast even after the fever has been
treated with medicine.
He becomes weak, sluggish or looks or acts sick.
Stomach pain continues between vomiting episodes.
Regular pain or crying reoccurs with or without vomiting.
Also call your child's doctor if you have questions or concerns about
how your child looks or feels.
Continue Learning about Digestive Health