The bacteria that live in the gut are involved in the digestion process, and work to keep the gut and immune system healthy. In this video, integrative gastroenterologist Robynne Chutkan, MD, discusses the role of good vs. bad bacteria in the gut.
Different populations around the world have different bacteria in the gut. This could explain why people in some areas of the world suffer certain kinds of malnourishment than others, and why different diseases or susceptibilities are more prevalent. Researchers have long suspected that dietary differences influence disease: Why do the French, who eat lots of cheese, have a lower rate of heart disease? Is it the wine? Why do the Japanese have a lower rate of some cancers? Is it their low-fat diet? Instead, it may be because over the centuries, people in different countries have developed certain populations of gut bacteria that play a role in their physiology. It may help explain why some people are more susceptible to autoimmune diseases such as rheumatoid arthritis, multiple sclerosis, and diabetes -- all diseases that result when the immune system, instead of attacking dangerous invading microbes, attacks normal body cells.
Continue Learning about Digestive Health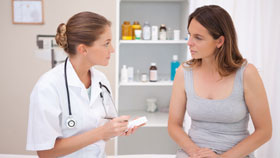 The digestive system includes all parts of the body that process food and expel waste, from your mouth to the end of your digestive tract. Diseases of the gastrointestinal tract prevent your body from effectively using the food yo...
u eat. Learn more about digestive health from our experts.
More