In auxiliary partial orthotopic liver transplantation (APOLT), the surgeons resect part of the failing native liver and attach a partial donor liver to it. The donor liver supports the patient during recovery, clearing toxins and preventing brain injury. In the majority of patients, the native liver recovers with this support. Immunosuppressant medication can then be withdrawn, and the donor liver withers in most patients.

Although partial liver transplantation is particularly suited to children because the regenerative capacity of their livers is optimal, this technique may also be applied in young adults.
Continue Learning about Digestive Health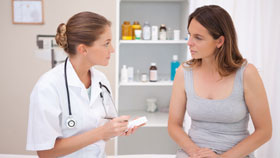 The digestive system includes all parts of the body that process food and expel waste, from your mouth to the end of your digestive tract. Diseases of the gastrointestinal tract prevent your body from effectively using the food yo...
u eat. Learn more about digestive health from our experts.
More