Medicines used to treat nausea in children are the same as those for adults, says Howard Baron, MD, a pediatric gastroenterologist at Sunrise Hospital, but in smaller doses. In this video, he describes which medications are used.
Many of the anti-nausea agents used in adults are also useful for children. Metoclopramide (Reglan), prochlorperazine (Compazine), and ondansetron (Zofran) are the most commonly used medications for nausea. They are generally very well tolerated. Since nausea is often a prominent component of migraine episodes in children, finding an effective anti-nausea agent is usually very important to the success of the headache treatment program. Again, orally dissolving ondansetron may be an especially attractive option because water is not required to take this medication.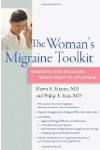 Continue Learning about Digestive Health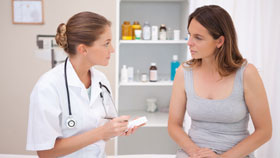 The digestive system includes all parts of the body that process food and expel waste, from your mouth to the end of your digestive tract. Diseases of the gastrointestinal tract prevent your body from effectively using the food yo...
u eat. Learn more about digestive health from our experts.
More