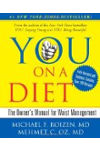 For those of you who've stayed up wondering, here's the reason why your gas may smell and other people's gas may not: Think of your body as a refrigerator. If you let food sit in there, it's going to smell after a while.
In your body, sulfur-rich foods like eggs, meat, beer, beans, and cauliflower are decomposed by bacteria to release hydrogen sulfide - a smell strong enough to flatten a bear.
Avoiding these foods is the ideal solution, but when stinky gas persists, the best solutions are leafy green vegetables and probiotics, which work like baking soda in your fridge to reduce odor. Enzyme-based dietary supplements can sometimes work with beans, but soaking the beans ahead of time is useful as well.