The gallbladder is a storage organ for a substance called bile. Bile is produced in the liver and then stored in the gallbladder. When we eat, the gallbladder empties bile into our intestine to help us break down and absorb the nutrients in our food.
The gallbladder is an organ in your body that stores bile produced by the liver. Learn more about the function of the gallbladder in this video with Rick Kline, MD, Trauma Medical Director at Regional Medical Center in San Jose.
Continue Learning about Digestive Health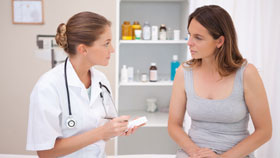 The digestive system includes all parts of the body that process food and expel waste, from your mouth to the end of your digestive tract. Diseases of the gastrointestinal tract prevent your body from effectively using the food yo...
u eat. Learn more about digestive health from our experts.
More