Primary sclerosing cholangitis (PSC) is a disease that damages and blocks bile ducts inside and outside the liver. Bile is a liquid made in the liver. Bile ducts are tubes that carry bile out of the liver to the gall bladder and small intestine. In the intestine, bile helps break down fat in the food.
In PSC, inflammation of the bile ducts leads to scar formation and narrowing of the ducts over time. As scarring increases, the ducts become blocked. As a result, bile builds up in the liver and damages the liver cells. Eventually, scar tissue can spread throughout the liver, causing cirrhosis and liver failure.
This answer is based on source information from the National Institute of Diabetes and Digestive and Kidney Diseases
Continue Learning about Digestive Health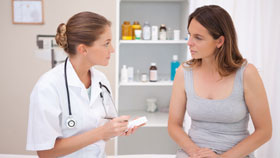 The digestive system includes all parts of the body that process food and expel waste, from your mouth to the end of your digestive tract. Diseases of the gastrointestinal tract prevent your body from effectively using the food yo...
u eat. Learn more about digestive health from our experts.
More