The esophagus is a tube about one foot long. It is lined with powerful circular and longitudinal muscles that move swallowed food into the stomach by forceful peristaltic contractions. When the food reaches the end of the esophagus, it passes through the lower esophageal sphincter (LES).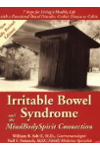 The esophagus is in the chest. It's about 10 inches long. This organ is part of the digestive tract. Food moves from the mouth through the esophagus to the stomach. The esophagus is a muscular tube. The wall of the esophagus has several layers:
Inner layer or lining (mucosa): The lining of the esophagus is moist so that food can pass to the stomach. Submucosa: The glands in this layer make mucus. Mucus keeps the esophagus moist. Muscle layer: The muscles push the food down to the stomach. Outer layer: The outer layer covers the esophagus.
This answer is based on source information from the National Cancer Institute.
Continue Learning about Digestive Health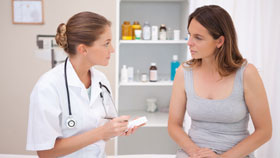 The digestive system includes all parts of the body that process food and expel waste, from your mouth to the end of your digestive tract. Diseases of the gastrointestinal tract prevent your body from effectively using the food yo...
u eat. Learn more about digestive health from our experts.
More