Dysphagia is a sensation of difficulty in swallowing. This is never a normal sensation and is typically caused either by a mechanical problem causing blockage of the esophagus or problems with the muscle function of the esophagus. Dysphagia can be approached with diagnostic tests such as barium radiography or upper endoscopy.
Dysphagia can be caused by swelling around the stomach and esophagus, creating discomfort and/or pain when swallowing. It may cause feelings similar to something stuck (such as a pill going down sideways).
Dysphagia is a sensation of having actual difficulty with the act of swallowing or with movement of food or fluid through the esophagus. Food may actually stop on the way down. Dysphagia usually indicates an important problem that requires medical investigation.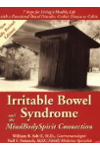 Continue Learning about Digestive Health