Achalasia (ay-CAL-az-ya) is a rare condition of the esophagus, where something goes awry with the nerves that make the esophagus move. Although the muscles in the esophagus are unchanged, the esophagus cannot move food or liquid down it, leading to the feeling of fullness in the chest after eating and drinking.

Interestingly, people with achalasia are often diagnosed after they tell their doctor that they regurgitate foodstuffs that do not taste acidic, for the food has never transited to the acid-producing stomach. While the main portion of the esophagus fails to squeeze to move food southward, the lower esophageal sphincter, which generally opens upon swallowing to allow food into the stomach, remains shut. The strange name achalasia is a Greek term meaning "does not relax."
Achalasia is a rare disorder of the smooth muscle layer of the esophagus in which muscular ability to move food down the esophagus (peristalsis) is impaired, and the entry to the stomach, the lower esophageal sphincter (LES), fails to relax properly in response to swallowing. Achalasia has no known underlying cause, although it can be mimicked by other conditions, such as esophageal cancer or Chagas disease. Symptoms of achalasia include difficulty swallowing (dysphagia), regurgitation of undigested food, and sometimes chest pain that may be perceived as heartburn. Achalasia can be misdiagnosed because its symptoms resemble gastroesophageal reflux disease (GERD), hiatal hernia, and even psychosomatic disorders.
Continue Learning about Digestive Health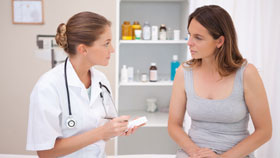 The digestive system includes all parts of the body that process food and expel waste, from your mouth to the end of your digestive tract. Diseases of the gastrointestinal tract prevent your body from effectively using the food yo...
u eat. Learn more about digestive health from our experts.
More