A gastroenterologist is a doctor who specializes in the field of digestive diseases.
A gastroenterologist is a doctor who is trained to treat conditions of your digestive tract, as well as liver disease. In this video, gastroenterologist Roshini Raj, MD, explains the various conditions she treats in her practice.
A gastroenterologist is a medical doctor who specializes in the care of people with digestive tract problems. A gastroenterologist first trains as a specialist in internal medicine, which takes at least three years. Then, he or she spends at least two more years learning how to diagnose and treat digestive tract disorders and use high-tech diagnostic and treatment tools such as endoscopes (a flexible tube with a built-in light which permits the doctor to view the inside of the digestive system and perform some surgical procedures through the tube).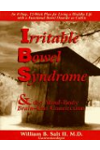 A gastroenterologist is a doctor who specializes in digestive care.
A gastroenterologist is a physician with dedicated training and unique experience in the management of diseases of the gastrointestinal (GI) tract. Gastroenterologists who receive dedicated training in endoscopic procedures such as colonoscopy by expert instructors are also be called gastrointestinal endoscopists. Should a cancer be found during a colonoscopy exam by the gastrointestinal endoscopist, then the patient is referred to a surgeon. Depending on the stage of the disease, the patient may also need to see an oncologist and a radiation oncologist.
Gastroenterologists specialize in treating digestive disorders.
Continue Learning about Digestive Health