Anatomically, your intestine wall is Clint Eastwood tough. With more than a trillion bacteria living in your intestines at any given time (most of them helpful, but at least 500 species of which are potentially lethal), your body protects itself with a fortified infrastructure to keep the bacteria out of your bloodstream.

But your body—though it relies on that Fort Knox-like wall—has to have a way to give clearance to authorized visitors. That is, it needs to allow nutrients to get through the wall to your bloodstream so you can use food as energy to keep your organs functioning, to go to work, to pry the kid's fingers from the panicked frog's leg. (One of the ways this penetration system works is through bile, which tricks the wall's security so fats can get through to the bloodstream.)

This selection of what stays in your intestines and what can cross the line is one of the least understood anatomical processes, but it's part of the inflammatory battle that plays out daily in your body. By the way, with inflammation in your intestinal wall, some unauthorized visitors get in.

Essentially, alien bacteria are living in your intestines, trying to get into your bloodstream to multiply (which is their goal) and cause havoc, but they're being fought at the intestinal wall by those who guard it. (Your intestines are one of three places where your body interacts with the external world—your skin and lungs being the other two). In your small intestines, mast cells and macrophages, which are part of your immune system, serve as the bowel brigade, fighting alien invaders.

When foods enter the small intestines and are transported across the intestinal wall, they're met by this bowel brigade border patrol, which screens the nutrients. The bowel brigade lets the food through because it has an authorized ID card—it's food and your body wants it. But if it's the wrong kinds of food or if it's got some toxins with it, your bowel brigade responds by calling in more mast cells and setting off time-released bombs throughout your intestines. This is where the inflammation firefight starts. The result? Pain, gas, nausea, or general GI discomfort...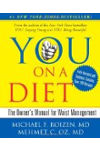 Continue Learning about Digestive Health