For up to 75 percent of people, peristalsis slows with age. The reason is that the number of neurons in our gut drops by half. When you don't have the normal nerve-firing sequences to control peristalsis, food doesn't move through the system smoothly, leading to indigestion and constipation. In a good system, the food moves like toothpaste through a tube if you're squeezing from the very end. In people with slowed peristalsis, it's like you're pushing the paste out from the middle of the tube, so the pattern becomes irregular, choppy, and unpredictable. And I certainly don't have to tell you what irregular, choppy, and unpredictable movements in your gut feel like.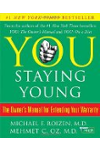 Continue Learning about Digestive Health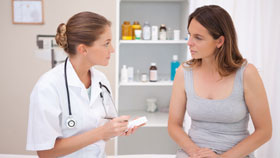 The digestive system includes all parts of the body that process food and expel waste, from your mouth to the end of your digestive tract. Diseases of the gastrointestinal tract prevent your body from effectively using the food yo...
u eat. Learn more about digestive health from our experts.
More