The gastrointestinal tract serves a function that is hard to replace. It is responsible for digestion and absorption of food to generate calories that are essential for energy generation to sustain life. It also plays a role in the elimination of some body wastes.
The gastrointestinal (GI) tract is sometimes referred to as the digestive tract, or the alimentary canal. This is the system of organs in the human body that takes in food, digests it to extract energy and nutrients, and expels the remaining waste. The major functions of the GI tract are digestion and excretion.
Continue Learning about Digestive Health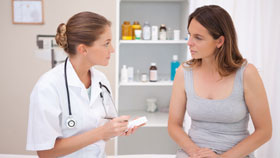 The digestive system includes all parts of the body that process food and expel waste, from your mouth to the end of your digestive tract. Diseases of the gastrointestinal tract prevent your body from effectively using the food yo...
u eat. Learn more about digestive health from our experts.
More