Most agree that in modern man the appendix represents a "vestigial" organ, defined as a non-essential part "left over" from evolution. The appendix has some lymphoid tissue (as do your tonsils), so it plays a minor immune role. Not completely useless, surgeons may use the appendix in bladder reconstruction surgery.


The appendix was often thought to have no purpose in the body. In this video, learn more about the appendix as Dr. Oz what it really does.




Continue Learning about Digestive Health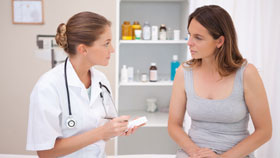 The digestive system includes all parts of the body that process food and expel waste, from your mouth to the end of your digestive tract. Diseases of the gastrointestinal tract prevent your body from effectively using the food yo...
u eat. Learn more about digestive health from our experts.
More