Probiotics -- good bacteria -- are meant to inhabit our entire digestive tract at approximately 80:20 ratio with bad bacteria. There will be and we should be okay with there always being some bad bacteria in the digestive tract. But if the balance is upset, we see an increased risk for digestive problems, impaired immune system, skin problems (resulting from digestive disturbances -- our skin is our other major excretory organ and remember stuff that's meant to get out of the body will find a way to get out!), and other potential health issues.
Continue Learning about Digestive Health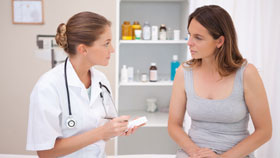 The digestive system includes all parts of the body that process food and expel waste, from your mouth to the end of your digestive tract. Diseases of the gastrointestinal tract prevent your body from effectively using the food yo...
u eat. Learn more about digestive health from our experts.
More