Yellow stool is normal in breast-fed infants. For older children and adults it may be associated with excess fat in the stool which is a sign of malabsorption disorder and is quite serious. In general, browns are the "natural" stool color. Occasional inconsistently shouldn't be of concern, but persistent or radical changes in stool color should be reported to your doctor.
Yellow stool can be the result of gallbladder dysfunction which causes improper handling of bile. Infection with giardia lamblia produces a characteristic yellow diarrhea. In addition to causing diarrhea, different types of infection in the gastrointestinal (GI) tract, whether viral, bacterial or parasitic, may cause changes in stool color.
Continue Learning about Digestive Health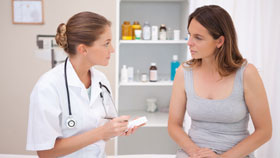 The digestive system includes all parts of the body that process food and expel waste, from your mouth to the end of your digestive tract. Diseases of the gastrointestinal tract prevent your body from effectively using the food yo...
u eat. Learn more about digestive health from our experts.
More