The most common cause of this uncommon condition is a "weakness" in the abdomen from birth (congenital).
The cecum is the first portion of the large bowel (colon) located on the right side of the abdomen. The colon is internally attached to the back of the abdomen with a connection called the mesentery. Some people are born with either an incomplete attachment with the mesentery or an unusually long mesentery. This makes the cecum "floppy" so that it can twist. This twisting of an internal organ is called, volvulus.
Rare causes of a twisted cecum (cecal volvulus) include:
Previous surgery involving the cecum
Previous surgery for appendicitis
Presence of something large in the pelvis, such as a tumor of the ovary or pregnancy
Colonoscopy (as a gastroenterologist, I never saw this happen)
Continue Learning about Digestive Health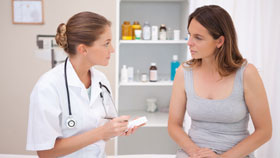 The digestive system includes all parts of the body that process food and expel waste, from your mouth to the end of your digestive tract. Diseases of the gastrointestinal tract prevent your body from effectively using the food yo...
u eat. Learn more about digestive health from our experts.
More