Think of your 23-foot-long small intestines as an underwater cave with coral—the coral being the finger-shaped villi that line the inner walls of your intestines and act like little sponges, sucking up nutrients. As you get older, those villi become rocky and ragged and dulled, so they're less able to absorb nutrients (although they are still great at absorbing calories).

And you can imagine what that does. A decreased ability to absorb calcium means an increased chance that you'll experience bone loss. A decreased ability to absorb vitamin B12 or folate or niacin or vitamins C or E may mean an increased risk of neurological deficit or damage from free radicals.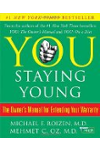 Continue Learning about Digestive Health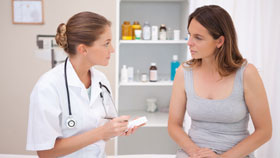 The digestive system includes all parts of the body that process food and expel waste, from your mouth to the end of your digestive tract. Diseases of the gastrointestinal tract prevent your body from effectively using the food yo...
u eat. Learn more about digestive health from our experts.
More