Most people don't need bile salts after a gallbladder removal. Watch as Gopal Grandhinge, MD, of Brandon Regional Hospital describes how the body compensates its lack of a gallbladder.
Bile salts are produced in the liver, secreted into the bile ducts and gallbladder, and sent from there to the small intestine by way of the common bile duct. In the intestine, they make it easier for your body to absorb and digest the fats and fat-soluble vitamins that you've eaten. Remember, not all fats are bad: there are "good" fats, and they are crucial to our health.

Bile salts also help dissolve gallstones that have formed in the gallbladder and may help keep them from forming in the first place.

People often have gallstones without knowing it, but if the stones start causing symptoms, such as severe abdominal pain, then surgery to remove the gallbladder is a possibility. For most people, it's a safe and effective operation, and these days, it's usually performed laparoscopically through small incisions, so the recovery time is short. Still, taking bile salt pills might be worth a try if gallbladder surgery is risky for some reason. The active ingredient in the pills is ursodeoxycholic acid, or ursodiol. The problem is that ursodiol is just not that effective at dissolving gallstones.

Your liver continues to make bile after your gallbladder is removed, but the bile flows more directly into the intestine, instead of collecting in the gallbladder. Without a gallbladder, which gives bile a chance to pool and stones a place to form, there's little reason for you or others who have had their gallbladders removed to take bile salts.

The one exception may be an unusual condition called biliary sludge: the liver keeps making thick bile that can plug up the common bile duct and cause symptoms. Bile salt treatment can help with that. But if you haven't had any symptoms since your gallbladder was removed, you almost surely don't need to take bile salts.
Continue Learning about Digestive Health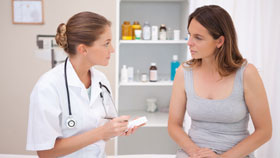 The digestive system includes all parts of the body that process food and expel waste, from your mouth to the end of your digestive tract. Diseases of the gastrointestinal tract prevent your body from effectively using the food yo...
u eat. Learn more about digestive health from our experts.
More