The safest way to restore gut bacteria balance is through our food intake, but some foods claiming to have probiotic benefits may not have enough of the good bacteria and may also have too much added sugar. That added sugar could actually lead to the growth of bad bacteria, causing other complications. Even foods with artificial sweeteners are problematic. Choose foods that are made with real food ingredients, like plain, low-fat yogurt with a range of only 12-20 carbohydrates per serving once a day.

To know if your yogurt is a good choice, read the ingredients and look for bacteria strains such as Lactobacillus acidophilus and Bifidobacteria bifidum. Or, just look for the National Yogurt Association's Live Culture seal.

For people unable to tolerate dairy products raw sauerkraut, kombucha, miso and kimchi are recommended.

However, anything sitting in a jar on a shelf likely has been heat treated, which kills the live bacteria you're trying to take in. Eat fruits, vegetables and whole grains. These are known as prebiotics, and they not only provide us with necessary healthy nutrients, they also nourish the good bacteria living in our gut.
Lactic acid–producing bacteria can be taken as oral supplements to help repopulate your gut with the good kinds of bacteria. (These bacteria are short lived, so you have to re-dose often.) They help with ailments ranging from too much gas to irritable bowel syndrome to a weakened immune system that tolerates gingivitis.

Lactobacilli, for example, have been used in the food industry for many years because they are able to convert sugars (including lactose) and other carbohydrates into lactic acid. This not only provides the characteristic sour taste of fermented dairy foods such as yogurt but acts as a preservative by lowering the food's pH and creating fewer opportunities for spoilage organisms to grow.

Add these to your diet: yogurt, kefir, sauerkraut, and kimchi (a Korean dish of pickled vegetables).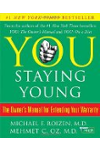 Continue Learning about Digestive Health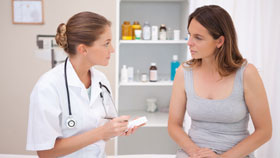 The digestive system includes all parts of the body that process food and expel waste, from your mouth to the end of your digestive tract. Diseases of the gastrointestinal tract prevent your body from effectively using the food yo...
u eat. Learn more about digestive health from our experts.
More