Basem Alkurdi, MD from Largo Medical Center explains the factors that would make someone a poor candidate for a liver transplant. Watch this video to learn more.
Lung injuries and uncontrolled infections make it difficult, if at all possible, to receive a liver transplant. In this video, Preston Foster, MD of Methodist Specialty and Transplant Hospital explains more about these and other challenges.
This is a complicated question. Generally, patients who meet criteria for needing a liver transplant are evaluated and presented at a selection conference made up of a multidisciplinary team. The exclusions are really based on the cause. If for example, someone has alcoholic liver disease and is still actively/recently drinking, then that would generally exclude them. If the transplant is for cancer, and the cancer has already spread beyond the liver, then that would exclude them.
Selection committees evaluate medical, social and financial issues to determine the candidacy of a patient for a transplant.
Liver transplant is treatment for end-stage liver disease in people who are expected to live more than 5 years after transplantation. Things that would exclude transplant include untreated heart disease, severe lung disease, active or recent cancer, dementia and inability to take immunosuppression after transplantation.
Continue Learning about Digestive Health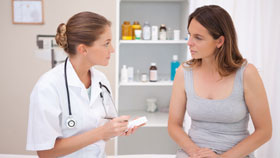 The digestive system includes all parts of the body that process food and expel waste, from your mouth to the end of your digestive tract. Diseases of the gastrointestinal tract prevent your body from effectively using the food yo...
u eat. Learn more about digestive health from our experts.
More