One of the problems caused by eating legumes is increased intestinal flatulence (gas) or intestinal discomfort. Most humans pass gas a total of 14 times per day, for a total of 1 pint. About half of the gas is swallowed air and another 40 percent is carbon dioxide produced by bacteria in the intestines. The remaining 10 percent is a mixture of hydrogen, methane, sulfur compounds, and by-products of bacteria, such as in doles, skatoles, ammonia, and hydrogen sulfide. It is this last fraction that is responsible for the offensive odors.
The flatulence-causing compounds in legumes are primarily oligosaccharides, which are composed of three to five sugar molecules linked together in such a way that the body cannot digest or absorb them. Because the body cannot absorb or digest these oligosaccharides, they pass into the intestines, where bacteria break them down. Gas is produced by the bacteria as they digest the oligosaccharides. Navy and lima beans are generally the most offensive, while peanuts are the least offensive because of their lower levels of oligosaccharides.
The amount of oligosaccharides in legumes can be significantly reduced by properly cooking or sprouting them. In other words, the amount of flatulence produced by legumes can be dramatically reduced by proper cooking or sprouting.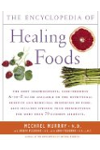 More About this Book
Encyclopedia of Healing Foods
From the bestselling authors of The Encyclopedia of Natural Medicine, the most comprehensive and practical guide available to the nutritional benefits and medicinal properties of virtually everything...
Continue Learning about Digestive Health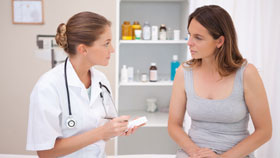 The digestive system includes all parts of the body that process food and expel waste, from your mouth to the end of your digestive tract. Diseases of the gastrointestinal tract prevent your body from effectively using the food yo...
u eat. Learn more about digestive health from our experts.
More