Ok, so you want to do something nice for that 49-ounce filter that rids your body of toxins. So you decide to get a liver cleanse.

You get advice. You follow directions.

You do the fast. You drink the teas. You imbibe the oils. You eat a healthy diet and have cut out caffeine, alcohol, refined and processed foods and fat.

So now you have a healthier liver, free of toxins. Your digestive tract and immune system are working better. You have relief from hepatitis, galls stones and allergies all while reducing your bad cholesterol.

Liver cleanse supporters say you will also experience a reduction in fatigue, nausea and body aches and a boost in energy levels.

While all those effects might really be happening, the question you need to ask is this. Are all these benefits the result of a cleansed liver or just better living?

This is more than a moot exercise. There are some potentially unpleasant side effects of liver cleansing. Fasting and detox could lead to vomiting, nausea and illness. And don't undergo a liver cleanse if you have any underlying health issues that are exacerbated by fasting and the detoxification process. Those with chronic conditions - like eating disorders, low blood sugar or diabetes and heart problems - should forget about a liver cleanse.
And, as with any diet, check with your physician before you undergo a liver cleanse.
Continue Learning about Digestive Health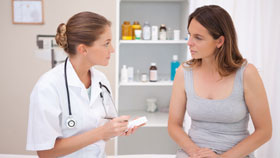 The digestive system includes all parts of the body that process food and expel waste, from your mouth to the end of your digestive tract. Diseases of the gastrointestinal tract prevent your body from effectively using the food yo...
u eat. Learn more about digestive health from our experts.
More