In the large intestine, or colon, salts and water are absorbed from the liquefied food, leaving a semi-solid residue called feces (stool). Peristalsis moves the stool from the right side of your lower abdomen (where the colon begins) over to the left side of your lower abdomen, where the colon prepares for evacuation through the rectum. When food enters your stomach, an automatic reflex -- called the gastrocolic reflex -- sends nerve impulses into the smooth muscles of the colon, causing contractions to begin. This reflex is responsible for a baby's need to pass a bowel movement either during or shortly after drinking milk. The larger the meal and the higher the fat content, the stronger the gastrocolic reflex.

When the stool enters the rectum, stretching causes the muscles of the lower rectum and anus to relax so that the stool can be eliminated by defecation. The internal and external anal sphincters are located at the end of the rectum. These sphincters serve as gatekeepers that prevent unwanted passage of the stool and permit purposeful defecation.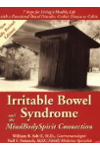 Continue Learning about Digestive Health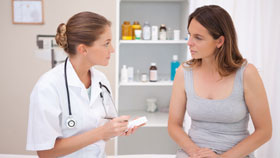 The digestive system includes all parts of the body that process food and expel waste, from your mouth to the end of your digestive tract. Diseases of the gastrointestinal tract prevent your body from effectively using the food yo...
u eat. Learn more about digestive health from our experts.
More