Flatulence -- commonly known as gas -- accompanied by noisy intestines can indicate a number of causes. These include swallowing air while eating, lactose intolerance, irritable bowel syndrome, malabsorption or simply eating foods that are difficult for your body to digest.
Here are some simple ways to improve your problem by adjusting your daily habits:
Eat more slowly
Chew your food thoroughly
Avoid chewing gum
Relax while you eat
Avoid beans, cabbage, and carbonated beverages
Walk for 10 to 15 minutes after eating
Drink peppermint or chamomile tea after a meal
Try Beano if you eat a high-fiber diet
If these tips do not improve your symptoms, it may mean there is an underlying problem.
Continue Learning about Digestive Health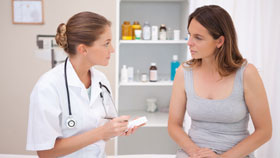 The digestive system includes all parts of the body that process food and expel waste, from your mouth to the end of your digestive tract. Diseases of the gastrointestinal tract prevent your body from effectively using the food yo...
u eat. Learn more about digestive health from our experts.
More